Youngsters can run this company. All they need is a guiding hand, to be encouraged, enthused, and then to be given their heads.

Bill Curtin 1961

Bill's pledge and ethos towards development has led to the creation of many high performing individuals within the business.
To honour and continue Bill's investment in young talent, the Curtins Academy was launched in 2014, through a comprehensive 4-year programme of professional and personal development.
Designed to assist you to become Chartered in your chosen specialism, our accredited programme will provide you with contemporary technical and non-technical skills and knowledge required not only to deliver in your role, but to evolve continually. As we are as serious about your development as you, the module leaders are all senior managers and acknowledged individuals currently at the forefront of the industry movement.
Our structured approach to graduate development will unlock boundless possibilities for you to work on cutting edge projects, within dynamic teams and engaging with clients, whilst being mentored by high calibre professionals.
Your development plan and personal objectives are tailored to your individual needs, continually monitored and delivered through the Curtins Personal Development Review Process.
After the Academy ends, it doesn't stop there for your development. Alongside various role specific training opportunities, we also have an in-house Management Development Programme – STEP Ahead – created to support the career path for future managers and leaders of the business.
Click here to view the Curtins Academy Booklet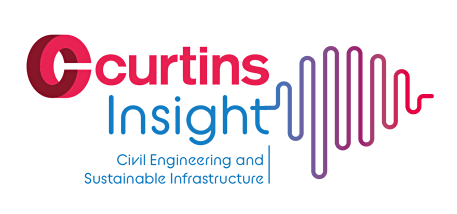 Curtins Civil and Sustainable Infrastructure Summer Insight Virtual Programme
We offer a summer Insight programme for students to help develop the talent of the future.
Through the insight programme, you will explore the opportunities that would be open to you through civil and infrastructure engineering and the exciting projects that you can expect to work on as a graduate with Curtins.
The programme is delivered online across five weeks by various in-house experts, board directors and external industry leading speakers.
Click here to find out more about our Summer insight Programme